Have you always wanted to work in BC's beautiful backcountry or a related industry?
You could be in luck! Check out the listing of current positions available at the BLBCA's 32-member lodges or throughout our valuable partner network. Please read each appropriate listing and apply via the contact provided.
---
*Valkyr Adventures has custodial positions open for the 2024 ski season*
Become part of the Valkyr Team and work at our backcountry ski touring lodges as a Host Custodian. The successful candidate will have a background in hospitality and be in top physical condition. Experience working with helicopters and lodge operations is an asset.
Contact us for details at info@valkyradventures.com or (888) 482-5597
---
Whitecap Alpine – Pemberton, BC – Hybrid (In-office and remote)
We are looking to hire a hard-working, enthusiastic mountain lover to join our team as a full-time sales + administration specialist for the upcoming winter and summer seasons. If you have a strong sales background, attention to detail and desire to work in a dynamic and fun environment, please give us a shout and join our amazing staff and guests.
Duties
– all guest communication from start to finish
– booking and invoice management
– helicopter and lodge manifest population
– assist in various marketing tasks such as website updates and merchandise purchasing and tracking
– execute sales initiatives and drive conversions from guest inquiries to close bookings
– seek out new sales opportunities
– manage communication with resellers and sales partners
Skills
– prompt and personable communication
– ability to follow up with inquiries via phone, email or in-person conversations
– proactive and attention to detail)
– experience working with Google Business applications such as Gmail, sheets, etc.
– experience with accounting software such as Xero
– self-starter
Start Date – early December (part-time training), transitioning to full-time in January
Office location: Whitecap Alpine Office located at the Pemberton Airport and your home office
Salary: $23-26 hourly based on experience
Please email your resume and cover letter to rachel@whitecapalpine.ca

---
The unique wilderness experience offered at Nuk Tessli is more than just mountains, lakes and amazing scenery.
Nuk Tessli offers well-crafted meals to our guests and staff, made from high-quality and fresh ingredients.
​As a lodge chef at Nuk Tessli Lodge, you will play a crucial role in enhancing the overall guest experience through culinary excellence.
Your responsibilities include: Creating Culinary Delights: Preparing and cooking delicious, high-quality meals (lunch and dinner) for our guests and staff, meal planning, inventory control, baking bread, making granola etc.
Duration: mid-June – end of September. Work in shifts (different options available).
​For more information, please email us at: office@nuktessli.com.
Please attach a CV and any references you have.
---
Backcountry Lodge Maintenance person
A maintenance person for our over 3000 square foot, 18-20 person, helicopter-accessed backcountry ski touring lodge. the successful candidate will need all-around building maintenance skills, good multi-tasking ability, a service-oriented approach, and an interest in backcountry ski touring.
Backcountry lodge chef
Selkirk Lodge is seeking a backcountry chef for our 18-20 person, helicopter-accessed backcountry ski touring lodge. The successful candidate will need excellent cooking skills for groups of up to 20, good multi-tasking ability, a service-oriented approach, and an interest in backcountry ski touring. We are looking for someone who can create fresh, delicious, hearty meals and plan a creative menu.
Both positions are seasonal, from Dec 10th through Apr 30th; however, for the right candidate, there could be opportunities for further work in the summer months. The lodge operates from Saturday to Saturday for most of the season, with a few four-day trips in early January. Shifts may be 7-14 days in length, with a week (or more) off in between.
---
Callaghan Country is Now Recruiting for Multiple Positions …
PASSIONATE ABOUT MOUNTAIN WILDERNESS ENVIRONMENTS, OUR CULTURE, AND OUR INDUSTRY. JOIN OUR TINY CREW WORKING TIRELESSLY TO SHARE THIS SPECTACULAR PLACE, PROVIDING GENUINE SERVICES THAT TRULY CONNECT OUR GUESTS WITH THE QUINTESSENTIAL MAGIC THAT IS CALLAGHAN COUNTRY. We are currently hiring for:
A Lead Groomer Operator to maintain our impressive cross-country ski trail network spanning over 40km.⁠ Every day is a new adventure, crafting a top-notch Nordic Ski Product that caters to both beginner and seasoned athletes alike in an expansive and secluded mountain valley. This is a seasonal full-time position that comes with competitive compensation and on-site accommodation.
An experienced Lodge Chef who adds more than just sustenance to this immersive hospitality venue; a culinary artist whose menu design incorporates mountain culture and brings a distinct "local flavour" to the table. ⁠This is a great opportunity for an emerging Chef to foster their personal cuisine brand and execute a reputable menu in one of the most isolated and picturesque dining rooms in the Whistler area! ⁠
Apply by sending your resume to crew@callaghancountry.com
---
we are hiring for multiple positions for Winter 2024!
Mallard Mountain Lodge is hiring for the following positions for winter 2024. Interested candidates should be comfortable working in a remote backcountry location, work well in a small team environment and be passionate about delivering exceptional customer service and experiences.
Lodge Assistant
Backcountry Chef
Seasonal positions from Jan-April, typically 1 and 2-week shift rotations.
Interested applicants should send resumes to Paul at pmcmanus@cacltd.ca
---
Know Before You Go
Before you head into the backcountry take a few minutes to review our pre-trip guides, resources and safety advice.
Become a Member
Want to support the BLBCA and it's initiatives in the backcountry? Learn more about our membership options and criteria.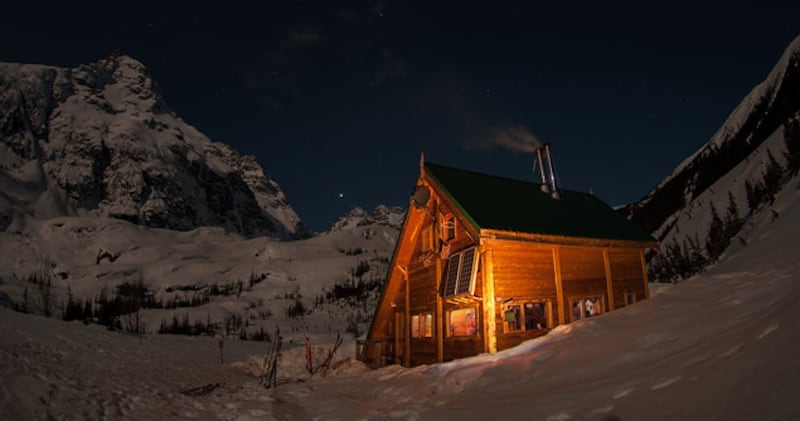 Find a Lodge
Learn all about our 31 member lodges. Search by location, amenities, activities offered and much more. Find the perfect lodge for you!
"When a guest stays in one of our member lodges in BC's backcountry, they will be immersed in the wild natural coziness of lodge life."
#myBCbackcountry