WE SUGGEST REVIEWING APPLICABLE INFORMATION BELOW BEFORE HEADING INTO BC'S BACKCOUNTRY.
Travel and Recreate Safely and Responsibly This Winter
Be a Safe and Responsible Traveller
We all have a role to play in ensuring safe and responsible travel in British Columbia. Learn and follow best practices for travel and recreation this winter. Visit a BLBCA member lodge in your region, travel and shop local.
Review Safe Operating Plans
In the spring of 2020 our organization developed an association-level BLBCA Best Practices template for individual member lodges to reference while developing their own specific COVID-19 operating plan as required by the Provincial Health Office and WorkSafeBC. Contact individual members lodges to review their unique Covid-19 operating plan.
Follow Provincial Health Orders
Keep up to date on the latest health orders as directed by the Provincial Health Officer. Follow all guidance and mandates to keep staff and guests safe this winter.
BEFORE YOUR TRIP
Book Early
As most BLBCA's lodges are located in rural BC, we recommend that you book your pre- and post-trip accommodation as early as possible. These areas can have limited accommodation available.
Arrive Prepared
Please arrive at the helicopter staging area in appropriate outdoor gear, be prepared to walk in deep snow, and understand that you can experience all kinds of weather conditions while in the backcountry.
Upon Arrival at Lodge
Guided trips are led by highly-trained, professionally-certified ACMG guides. Safety always comes first. This is what the BLBCA and its member organizations strive to ensure is a key component of any backcountry experience.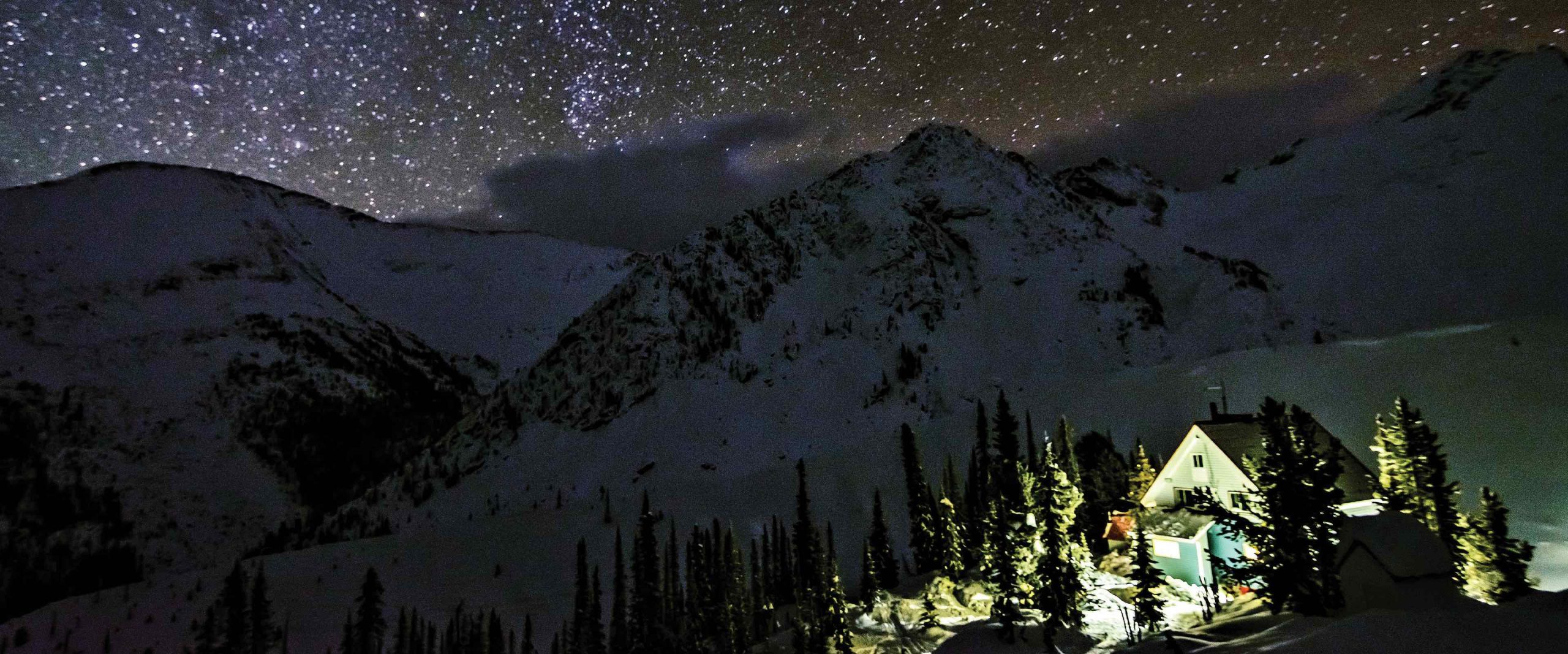 SELF-GUIDED GROUPS
We recommend that parties who decline obtaining professional guiding services review one or all of the following resources:
SAFETY RESOURCES
Resources
Canadian Avalanche Association (CAA)
Association of Canadian Mountain Guides (ACMG)
Courses
Avalanche Canada
Avalanche Canada Skills Training Level 1 and Level 2 courses are available at a number of BLBCA affiliated operations.
Avalanche Canada – Public Avalanche Bulletin Tutorial
VIDEOS
A Dozen More Turns
"When a guest stays at one of our member lodges in BC's backcountry, they will be immersed in the wild natural cosiness of lodge life."
#myBCbackcountry
Photo – Mark Masterson